ANZCA ASM 2018 - Event and Conference Coverage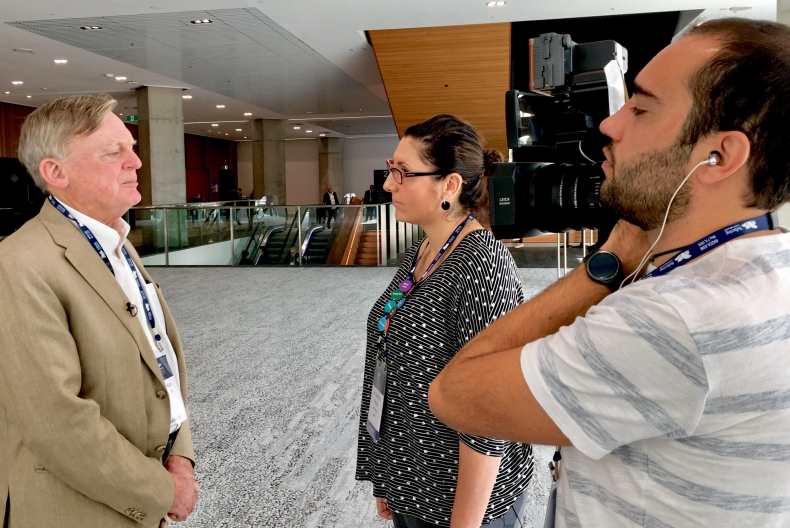 The Australian and New Zealand College of Anaesthetists annual scientific meeting is the principal continuing medical education conference for anaesthetists and pain physicians in Australasia. Each year it is held in a different location and this year Tandem has offered our event and conference coverage services.
Tandem conference media team
Tandem has been a part of the ANZCA media team for several of their ASM's over the years, most recently in Sydney for their 2018 event. Two of our team headed over the ditch for a week to provide daily content for the ANZCA newsletter, published to their hundreds of subscribers each night. 
A snapshot of our content in the ANZCA newsletter
Each day, we conducted a series of interviews with guest keynote speakers and lecturers who presented at the event throughout the week. We also filmed vox pops with attendees each day, asking what they had enjoyed from the event so far. The videos were then quickly edited and delivered to the media team for publishing in their evening newsletter. 
The interviews were conducted either by a member of our team, or a fellow attending the event. The purpose of getting a fellow to do some of the interviews was to give the audience (those in the Anaesthesia field who couldn't make it to the ASM) a more valuable viewing experience, as the fellow was able to interview each speaker on their topics of dicussion throughout the week on a scientific and medical level. 
"Tania was a really engaging interviewer when we needed her and everything was coordinated well. All the interviews were edited and uploaded quickly and professionally and any corrections were done without fuss." - Clea Hincks / General Manager Communications, ANZCA
Watch a few of the interviews from the week
We'll see you at the next one!